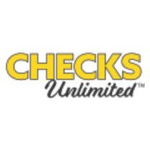 Checks Unlimited
Get personalized checks with your favorite cartoon character, super heroes etc. at Checks Unlimited.
Checks Unlimited is an online check store to offer high quality checks. At the initial stages, checks unlimited came with around 13 designs, but as of now, their business grew large and expanded and has come now with more than 70 personal check designs along with full line of address labels, checkbook covers, check related accessories and a complete line of business checks. What makes Checks unlimited different from others is that they come up with designs of America's favorite icons and cartoon characters. To have a check that is different from normal bank checks was a kind of innovative thinking that made checks unlimited the favorite by the customers.
Ordering checks and using them from checks unlimited is completely a safe process. Ow when it comes with cartoon images and icons, people stay away from buying such checks, thinking that these checks will not be processed at the banks. They fear that these checks will not be secured and any third person can get the private information of the account holder. That is where Checks unlimited stands unique in the checks industry. The checks designed by Checks Unlimited exceed American Bankers Association Standards which implies that these checks are granted highest standards for security and quality in the check industry. Thus ensures guaranteed processing at your financial institution. Every order is processed with utmost care to assure accuracy. To provide accuracy and security to your checks, and keep it unique from other checks, Checks unlimited offers more details on the security features to protect your checks. They include:
You can choose an expressive symbol or monogram that is found at the top left side of the check.
You can choose from various available font styles for printing your name and address.
Checks Unlimited keeps in touch with your bank or financial institution to be aware of any mergers or changes that might affect your account information.
Includes check features like chemical protection, erasure protection, security screen, high quality paper.
You will have a personal statement printed on your checks at the bottom right end of the check.
At the signature portion, you will have a micro print signature lie that appears as dotted line when photocopied.
Apart from these, you will have bank routing number, account number and check number that will differ from business checks.
They use the Secure Socket Layer (SSL) and have a digital certificate from a third party vendor- GlobalSign. Checks Unlimited are certified only after a thorough background check by GlobalSign. This SSL technology makes it safe to enter and transmit your credit card and bank information through internet medium by providing security protections such as server authentication, privacy using encryption and data integrity.
Once you order checks, they are sent directly in tamper-resistant packaging to avoid damages.
It is because of all these, that, over 30 million customers have ranked Checks Unlimited as the nations' leading check printer.
Products offered:
Personal checks
Business checks
Check accessories
Personal checks:

Personal checks are documents used to access funds from an individual's checking account. A personal check contains the name of the account holder or the company to whom it is written, the amount of payment, a restatement of the amount in words and the issuer's signature. At the bottom of the check contains, three sets of numbers that are encoded with magnetic ink character recognition. This is to identify the bank, account number and the check number.
A check is considered to be promissory note for short term loan. For example,. If a person buys a book from you he pays it with a check. He receives the book and you have the promise that there is enough money in his account to cover the payment. Now you can take this check to the bank where the book buyer has account and present the check for money. The bank will then deposit the check into your account at your bank. Then your respective bank will obtain the funds ad deposit them into your personal account. This is how the check processing takes place.
Checks Unlimited checks offer personal checks for their customers at a wide range. They are designed with images of animals, cartoons, home and garden, inspirational images, photo checks, land and sea checks etc. Now you might be wondering what these animal checks, cartoon checks are? Animal checks are personal checks with any one animal as the check background image. These are designed for animal lovers who wish to see their pets' image in the check. Try for such wonderful banking experience with checks unlimited. Cartoon checks are the most demanded personal checks from Checks Unlimited online store. They are designed with cartoon characters of Betty Boop, Mickey Mouse, Tinker Bell, Winnie the Pooh, ScoobyDoo, Suzzy's Zoo and Taz etc to make you feel your childhood days and memories come alive.
Business checks:

Business checks are bank drafts written against a business checking account. The draft is negotiated on the deposits of the organization and not the individual owners of the account. To open a business checking account, banks have specific requirements. For a business to open a business checking account, the bank must have a copy of the business filing documents. Checks Unlimited offers business checks in which you can add your business logo.
Check Accessories:
Checks Unlimited offers a variety of quality check accessories to match with your personal check designs. They include sheeted labels of different designs, debit organizers, deposit slips and registers. They help you to manage your finances in a stylish as well as secured way. Matching check books are available for personal checks of cartoon categories like Betty Boop, Suzzy's Zoo checks, Mickey Mouse, Tinker Bell etc. So you can coordinate both your check and check book covers. For animal lovers, Checks Unlimited offers eagles, whales, and dragon flies on these animal checkbook covers. Also available in various other designs like flowers, cute babies, leather and vinyl styles, land and sea images etc.
Checks Unlimited features:
Security features: the checks are secured ensuring that no personal information of the account holder will be passed on to a third party.
The check images are enhanced providing the check details.
If these checks are exposed to ink solvents, the indicators on the check will appear as stains.
They ensures better recording of every check you write.
Matching address labels and checkbook covers are available.
Provides a secured trackable delivery within 4-6 days.
Checks ordered from Checks unlimited will be issued on delivery within 10 business days.
Summary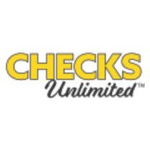 Author Rating
Brand Name
Product Name
Price
Product Availability