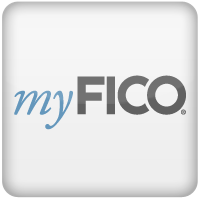 my FICO – Grab Your Credit Score
As we all know the loan industry is one of the biggest financial sectors in US. The secret why it is the one of the biggest is just because of the buying behavior of the customers in US. The lending companies cannot lend their money to everyone who needs it, now here emerges the role of the credit score and its implications. In this article I will try my best to simplify the whole process of the credit score and its interpretation.
Credit Score and Credit Report.
For explaining what a credit score implies I would have to explain what a credit report is. Credit report is a statement which contains information regarding all your previous dealing with any financial agency. It also contains your personal information which includes your social security number. Credit report would also contain information about who all requested for a copy of your credit report. There can be voluntary and involuntary requests. These requests are known as inquiries. Here voluntary means request that you have given permission and other would be agencies who would like to know your credit position. It would also contain information about all the accounts that you have maintained with all the credit agencies.
Now that you have an idea about what a credit report is let me now explain to you what a credit score is and what its components are. A credit score includes many key elements on the basis of which the score is being calculated. The main elements are
Payment history: This element considers the payment history of the person to calculate whether he has defaulted in any of the dealings before with any agency. A total weight of almost 35% is allotted to this element.
Amounts owed: The score also considers the amount owed currently by the person to any outside firms on account of previous dealing. A weight of 30% is allotted to this factor.
Length of the credit history: This element calculates the period of the accounts held by the person with an agency. A weight of 15 % is allotted to this aspect.
New credit: This also accounts for the new credit requests send by the respective person. 10% weight is given to this aspect.
Types of credit: Score also measures the type of the credit which was used by the person with other firms. A weight of 10 % is allotted to this aspect.
These factors along with their weights are calculated and that is the credit score. The credit score usually ranges from 300-850, where the higher score reflects good credit status for the person.
Summary
Reviewer
Review Date
Reviewed Item
improving credit points with myFICO
Author Rating