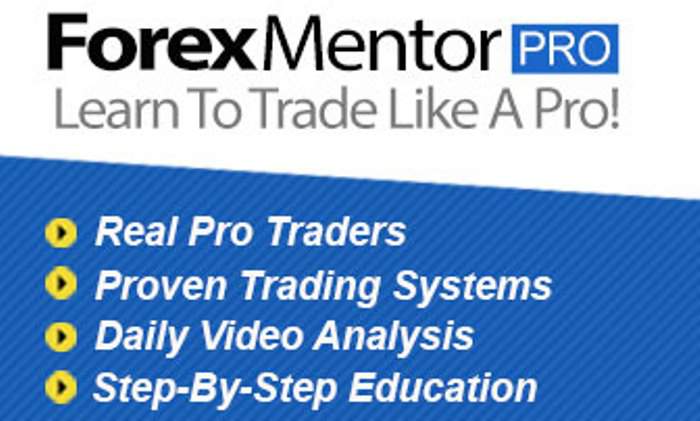 Forex Mentor
In 2003, Peter Bain, the veteran trader and educator founded Forex mentor.com. When Forex became deregulated and made available for public trading in 1997, Peter was the first to enter the Forex field. Based on his Pivot program, Peter has developed his talent for a simple yet powerful forex trading system. This trading system has been continuously refined over the years. The system implemented by Peter consists of same techniques, which are used by many trading houses. Forexmentor.com consists of thousands of members and a team of experienced trainers and mentors. Through inclusive video courses and training classes, they contribute world-class training to interested traders. Peter Bain has been tagged Internets 1st Forex coach and mentor
About Forex(FX)Trading
Forex Trading is the exchange of different currencies at an agreed rate on the over-the-counter market. Currency traders took pace in foreign exchange market, which is a global decentralized market for the trading of currencies. In terms of volume of trading, it is the largest market in the world. Large international banks are the main participants in this market. Forex Trading helps to promote investment and foreign trade by allowing businesses to change one currency to another. The rise and fall of currency values, against each other from time to time helps the traders to benefit from these changes. Traders take the benefit by speculating the direction of prices in the future.
As the trading atmosphere of FX trading is entirely different than the equities market, it might be difficult for the beginners in this field. The solution to help the investors is trading courses. Forexmentor.com provides the most honest and relevant training and mentoring resources to the Forex Trading Community. Forexmentor helps the traders to get their Forex trading on track and profitable. All the mentors and trainers of Forexmentor trade for themselves. Through their broad range of trading experience, they create the most comfortable and affordable series Forex educational resources.
Let's have a look at the advantages and disadvantages of Forex Trading.
Forex Market is the biggest financial market in the world because it provides some advantages to its traders.
Flexibility: In forex trading, there is no restriction on the amount of money that can be used for trading. Forex trades operate 24 hours a day,five days a week. Since it provides a flexible schedule Forex trading is the choice for part time, traders. Forex market is easily available and operates across different time zones.
Trading Options: Forex markets provide a wide variety of trading options. Traders can trade in hundred of currency pairs and can enter into spot trade or future agreement. It provides an option for every budget.
Transaction Cost: When compared to trading in other markets transaction cost is very low in Forex market.
Leverage: Forex market provides the most leverage compared to other financial markets. Investors can lever their original investment by 20 to 30 times and trade in the market.
Disadvantages
Leverage risks: As Forex markets provide the maximum leverage, automatically risk is involved in it. There are no limitations for the movement in Forex market. It is very risky for beginners to trade 20 to 30 times with the original investment because they are not aware of the risk involved in it.
Counterparty Risks: Forex market is largely unregulated because it pertains to the supremacy of the currencies of many countries. There is no centralized exchange which guarantees the risk of free execution of trades .So the investors may be aware of the default risk that the counter party may not have the intention to honor the contracts.
Operational Risks: As the Forex market works all the time it is very difficult to manage the Forex trading operations.
Forex Mentor provides a wide range of courses for Beginning Traders,Developing Traders and for Experts Traders.
For Beginning Traders
Learn Forex Now
Fast Tract to Forex
Trade Forex like the Big Dogs.
Forex Support and Resistance
A Coach's Guide to FX Trading.
Top 20 Killer Trading Mistakes.
Master Meta Trader in 90 Minutes.
For Developing Traders
Coach's Corner.
Vic Trade Strategy Course.
Recurring Forex Patterns.
Trend Trader Plus.
TrendLine Mastery
The Ultimate Divergence.
Forex Profits with MACD
For Expert Traders
London Close Trade Strategy.
Forex Master Blueprint.
A Working Man's Position Trading Trading System.
FX Systems Lab.
FX News Breakout Trade.
Training Services of Forexmentor.com
Trend Line Trader's Club.
Trend Trader Plus.
FX Coach's Corner.
Daily Trade Plan.
Forex Patterns Daily Review.
London Close Daily Update.
Personal Coaching.

Forex Mentor has partnered with the reputable and established network to manage their Affiliate program. The Sharesale network tracks Forex Mentor's affiliate's sales activities using state-of-the-art internet technology. It's free to join and there is no program set up fees. Once your Share sale Affiliate account is open,you can sign up the Forex Mentor Affiliates Program. You have to place Forex Mentor's affiliate banner links or text links on your website. If you are not using the affiliate links, there is no way to track sales and for you to be paid commissions. Forexmentor offers special training workshops through out the year. Few training courses are also offered online instead of DVD. Many sites on the web have done their review of ForexMentor.com's trading training course and have rated four out of five stars.
Forex Mentor's Team
Peter Bain – Founder and Mentor
Vic Noble – Personal Forex Coach
Frank Paul – Senior Mentor
Shirley Hudson – Trader & Mentor
Chris Mathis – Daily Trade Plan
Ben Nathan – Forex Mentor Live
Summary
Author Rating
Brand Name
Product Name
Educational CD's on Forex Trading
Price
Product Availability