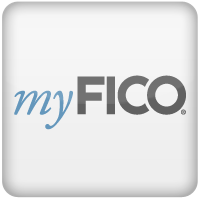 my FICO – Grab Your Credit Score
Credit score plays a huge role in a person's financial life as a credit score reflects his credit history and most lenders follow a credit score for evaluating the credit eligibility of an individual. The primary step in repairing your credit score is to know that there is no shortcut to it. The best way to change it would be over time by responsible management of your finances. You should be aware of what is there in your credit history and changes should be made according to it.
Things which has to be kept in mind currently to improve your credit score
Checking your credit report: The first thing which has to be done would be go through your credit report which is the basis for the calculation for the credit score. Credit report can have errors which effects your credit score. You can get a free copy from any agency and see whether it reflects the true state of affairs. You can rectify it by forwarding an application to the credit reporting agency.
Setup Payment reminders:  Settling your credit payments is one of the key factors which decide the direction of the score. An individual can opt for a payment reminder system where the payment will be indicated to the individual on time or he can also opt for the automatic debit system where his bank account will be debited.
Reducing the amount of debt: Reducing the debt would be the most helping step for improving your financial position. For taking this step you should get a copy of your report and analyze the accounts which are listed in the report as still active and check for its current status and find out the amounts owed and also the interest rates charged.
Credit score is very important in getting financial support from credit firms. Credit scores reflect an individual's approach towards credits which help the lender to understand the risk they are taking when they are providing a loan to person with a specific credit score. The most followed credit score is the one formulated by FICO (Fair Isaac and Company) which ranges between 300 and 850.
Summary
Reviewer
Review Date
Reviewed Item
myFICO improve your credit score
Author Rating