As we know personal loans can play a hug e role in helping people to consolidate their credit card debts or any other debts which they owe. Getting qualified for a personal loan is very complicated especially for military members as the location of their deployment can change and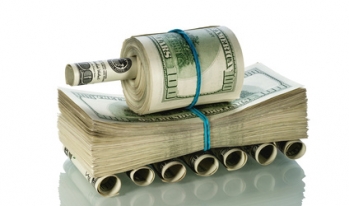 these factors can have a negative impact on the process of qualifying for personal loans. Just Military Loans are firm which provides financial services exclusively for the military community and getting qualified for a personal loan is very simple in just military loans.  Just Military Loans qualification is simple and efficient process which is fast in its operation. Just Military Loans employs a simple 90 second application form and only asks the applicant to produce his LES( Leave and Earning Statement). Just Military Loans also don't ask for the reason for the loan which is a compulsory requirement for applying loans in normal loan providers. You can be eligible if:
Service Period: The first basic thing which evaluated is your service period left in the forces. For qualifying you just need to have a minimum of 18 months of service left in the service. This is just ensuring you would have the income to repay the loan.
Repaying ability: The next aspect would be to ensure that you would have the repaying ability to pay 12 monthly installments towards the closing of the loan.
Loan amount: The maximum of amount lent by the form is $4000 and a minimum of $1000. You would be qualified if your request is in between these extremes.
Documents needed: Just Military Loans only requires your LES (Leave and Earning Statement) which would be a common statement which military members use.
If you meet these three simple criteria you are eligible to avail a personal loan from Just Military Loans. Personal Military Loans can be used for any purpose as Just Military Loans don't ask for the reason of the loans and the entire amount can be used as per requirements. Military personal loans have been a great effort from the part of Just Military Loans to support the military community to reach their financial goals.